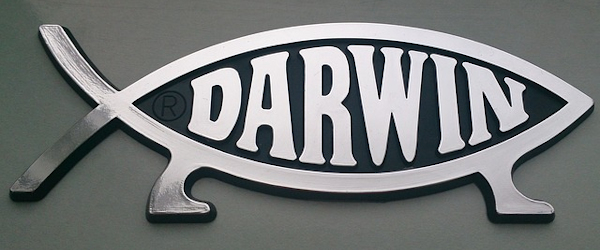 If you were to ask hardcore atheists like Christopher Hitchens or Richard Dawkins if they think there could be anything useful in religions, you would most likely get a firm "no" for an answer.
But perhaps, if we make it clear that the usefulness of religion we are seeking has nothing to do with dogmatic applicability, but rather with its successful model as an institution that attracts people with common interests, then we would probably have a different response.
So, what comes next once we have agreed God doesn't exist and have become part of the fast growing number of atheists in the world?
In his book "Religion for Atheists," Alain de Botton shares with us thought-provoking points of view regarding how a secular society could benefit from strategies used by religions.
I know in principle it may sound a bit conflicting for committed atheists to even consider adopting religious practices, but if we look at some of the real needs of community and the protection of secular ideas and values, it could be worth reviewing them.
Moreover, it is also important to notice that many of the religious practices and rituals were originally pagan, so atheists shouldn't be too worried about adopting ideas that actually belong to the public domain.
Let's begin with the concept of community, a major item of which there really isn't a genuine socializing structure for the non-believers. In fact, many people today who do not believe in God continue going to religious temples simply to satisfy the need of belonging to a community.
Atheists haven't figured out a place where solitary non-believers can gather to meet strangers and talk about general human concerns that don't involve professional life.
Alain de Botton is accurate when describing how modern society access to community is one "centered around the worship of professional success." I can tell you, from anecdotal experience, that oftentimes I get asked the question "what do you do?" when meeting people at a non-business event.
Let me be clear that I have no problem answering that, but I'd rather know the person better through a substantial conversation and develop a friendship first, rather than a business connection.
When people prefer to focus on other people's business titles, rather than their personal value, we take away the potential of creating a community by segregating people based on professional success.
And this is one thing religions manage well. People that go to church listen to religious leaders talk about happiness, family, overcoming difficulties, and other topics that touch on human conditions and emotions, not issues related to business.
When it comes to formal education, there are contrasting differences in its approach between religions and secularism. The author points out how "secular education delivers information, while religious education delivers sermons."
By doing this, a church is engaging more with its followers as its objective is to impact and influence their lives. Atheists, on the other hand, are missing an opportunity to provide non-believers with a similar guidance in educational settings.
Alain de Botton covers other important areas where secularism could take advantage of religious practices. But one that I have personally seen imperative for a while, comes when he shows a conclusive comparative between books vs institutions.
If there is one thing atheists do have plenty of access to is books. There are many exceptionally enriching secular books and best-selling authors that have influenced millions of people not only in their way of thinking, but also in giving them the courage to publicly come out as atheists without feeling guilty or ashamed about it.
But relying only on books is not enough if a secular society wants to achieve a wider impact. Local groups and meetups are good efforts, but nonetheless their influence is still minor in scale and lack the structure to encourage formal discipline.
The formation of well-organized supportive secular institutions is the answer to further protect and continuously promote the shared ideas and feelings expressed in those books.
But to form an institution, secular leaders must first acknowledge the needs atheists have of an established setting, where universal human concepts such as altruism, compassion, kindness, friendship, and gratitude, to name a few, can be examined regularly.
As the advancement of science continues spreading worldwide, and as more and more people leave their religions behind, the need for a secular institution will become even more crucial.