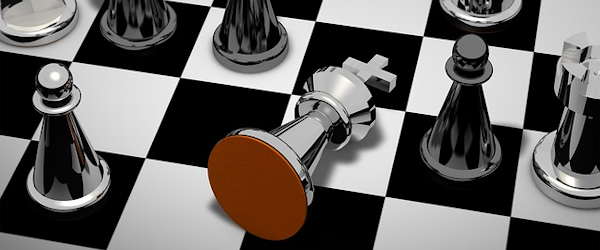 The latest issue of The New Yorker (May 8, 2017) shares "Endgames" by Evan Osnos, a very comprehensive piece on what it would take to bring down Trump's Presidency, focusing on the US Constitution's Twenty-Fifth Amendment, the possibility of an impeachment, or even a self-imposed Nixonian exit.
While it is true that no US President has ever been immune to criticism, Trump entered his presidency having lost the popular vote by 3 million votes, in a sharply divided nation, with plenty of chaos, and fueled by a huge opposition of citizen activists and critics that so early in his term are calling for his impeachment.
His start has been everything but smooth sailing. Full of controversial executive orders, an unwillingness to release his tax returns, a questionable cabinet of incompetent loyalists, massive marches and protests all over the country, nepotism & conflicts of interest, and a federal investigation into a collusion with Russian interference of the 2016 US presidential election, among others, have gained Trump the lowest approval rating of any President in modern US history.
To make things worse, his arrogance and inability to take any negative criticism has irritated many people from his own political party. Trump is simply not interested in responding to his own actions, accountability is non-existent for him, and it's always someone else's fault.
But, can something really be done to take down Trump?
Yes, but the road to get there is not necessarily quick nor easy. Evan Osnos describes, for instance, how in 228 years of US political history, only one President has resigned and two have been impeached (although they were not removed from office).
One legal option to remove the President lies in the Twenty-Fifth Amendment of the US Constitution.
This amendment was adopted on February 10, 1967 and it deals with the succession to the Presidency as well as responding to the President's disabilities. More precisely, but not as specific as we would like, Section 4 deals with the removal of the President if he is "unable to discharge the powers and duties of his office."
The common denominator for using this legal instrument has to do with the possibility of Trump being mentally unfit.
Speculation about Trump's mental health started during the presidential campaign, but it has kept growing and it remains a big concern as the US and the world rely on his decision-making abilities to deal with imperative world affairs matters.
Osnos reveals how more than 50,000 mental-health professionals have signed a petition stating that Trump is "too seriously mentally ill to perform the duties of President and should be removed" under the 25th Amendment.
The author also shares with us a revealing study by psychiatrists at Duke University concluding that about half of US Presidents they researched had suffered a mental illness. With this, he details three particular cases that are worth noting:
Pro-slave President Franklin Pierce was a heavy drinker and suffered from depression after his son's death at a crucial time in US history, years before the start of the Civil War. President Lyndon B. Johnson was also affected with paranoia as the Vietnam War escalated.
And finally, President Ronald Reagan's judgment, as well as his speech and decision-making abilities, changed during the last years of his presidency. Five years after leaving office, Reagan was diagnosed with Alzheimer's disease.
Trump does carry a lot of baggage against him that could trigger using this amendment, and there are elements that make people rightfully suspicious of his judgmental abilities and mental health.
To name a few, his constant repeating of proven falsehoods, his use of a fourth-grade level language, his threatening rhetoric against those who criticize him, his obscene narcissism and unpredictable behavior, and his incitement of violence against protesters, are among the dangerous signs that have people very worried.
Dispensing Section 4 of the 25th Amendment on Trump is a very possible, although not immediate, scenario.
Next comes the possibility of impeachment. The grounds for it include: "Treason, Bribery, or other high Crimes and Misdemeanors."
One very important point Evan Osnos shares here comes from an interview he had with David O. Stewart, the author of "Impeached," who told him: "impeachment is not a judicial proceeding, but a tool of political accountability."
Among the reasons for impeachment are several undergoing investigations of Trump, including the very serious amounting evidence of collusion with Russia to win the 2016 presidential election, and his reluctance to resign from his business holdings and profiting from them while holding the office of the Presidency, plus violating the US Constitution's Foreign Emoluments Clause.
On this last example of using the public office for private gain, let's not forget the State Department had to take down a website that promoted Trump's Mar-a-Lago Resort.
But again, impeachment is not likely to happen soon. Not while Republicans hold the majority in Congress and the Senate. But Democrats have a big chance in the 2018 midterm elections to gain back political control and generate a bill for impeachment.
Finally, there is also the possibility of a Nixonian exit. One where Trump, cornered by multiple scandals, simply offers his resignation. He has expressed he misses his old life and that being President wasn't as easy as he thought.
But as positive as it would be getting rid of an unstable and toxic President like Trump (if it ever happens before 2020), the scenario of dealing with a Mike Pence Presidency will also have its share of challenges in a country that desperately needs progressive actions to move forward.