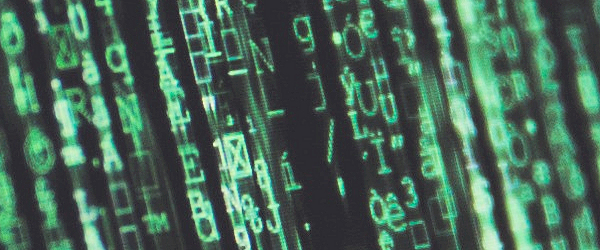 One of the biggest threats humanity faces today is the high probability of a jobless future, where robots and automation systems will take over all our jobs.
Think about it. Contrary to humans, robots never get tired, they do not need to take lunch or bathroom breaks, they don't take vacation or sick days off, they don't complain about working extra hours, they do not need health insurance & benefits, and, among other things, they do not make… well, human errors.
This apocalyptic scenario (for humans) is a real challenge, currently in progress, and brilliantly covered in the book "Rise of the Robots" by Martin Ford.
And if you think the main victims of automation will be low-skilled workers, be prepared. Machines are in a clear path to take over the good paying jobs as well.
College-educated workers will soon realize their jobs are also at risk as the advancement of Artificial Intelligence is producing cutting-edge machines that can think, create, and train other machines to solve complex problems.
What is the scariest thing about all this? That you could be doing everything right as far as pursuing higher education and skills to obtain a job, and you will still fail. There are too many people and not enough job vacancies for everyone.
How did we get here and how will industries be impacted?
It is true that manufacturing jobs were the first ones to be impacted by automation. As the author reveals in his book, the US Bureau of Labor Statistics shows a dramatic fall in the number of American workers employed in manufacturing since the 1950's.
We hear today many politicians blaming trade for the loss of manufacturing jobs, but clearly this trend originated decades before NAFTA or the rise of China. And as technology keeps advancing and producing more tangible goods with less workers, jobs in the manufacturing sector will continue to be eliminated.
Another big impact from automation will happen in retail. Per the National Retail Federation, retail trade (including food services) employs about 30 million people in the United States.
We have already seen big companies going through major layoffs or totally shutting down because of online retailers like Amazon, who have disrupted this industry completely.
But even if we shop offline at a physical store, many retailers now offer self-service checkout aisles, information kiosks, and devices to scan products. You can go in, shop, and leave the store without ever being in contact with a person.
Information technology is by far the biggest disrupter. Our lives have become highly dependent on IT, and we have integrated computers and mobile devices everywhere.
And as computers get better and make our lives easier, our dependency on them increases. But this also means computers are becoming smarter and can very likely outperform humans in specialized areas.
Take, for instance, IBM Watson cognitive computer system. Watson first rose to fame after winning a live game of Jeopardy! against two of the best game participants. This was a big shock that completely changed the way we thought of computers and their capabilities.
To be clear, IBM Watson was not a project created to win Jeopardy! but to use advanced technology to solve complex problems that are of benefit to humanity.
Some areas where a cognitive system like IBM Watson could be useful are medicine, customer service, technical support, and the financial industry, where it can be very attractive to wealth managers seeking better financial advice and stock market information.
Even in the world of arts, where feelings and emotions inspire creative works, cognitive computer systems are also breaking grounds. Martin Ford mentions a few examples in his book, including one where the London Symphony Orchestra played music composed entirely by a computer!
On the other hand, the author talks about how education and healthcare remain as the two major industries that have not been greatly impacted (yet) from accelerating digital technology. However, they are already witnessing disruptive effects.
In education, more and more universities are offering online courses and degrees which are attracting big enrollments, and will continue to do so dramatically. As a result, many jobs will disappear as educators are not needed on many of these platforms and grading is automated.
In healthcare, artificial intelligence is showing very promising signs and will be a key factor in the successful diagnosis and treatment for patients. And as far as pharmacists in retail settings, their routine and repetitive jobs filling our prescriptions will be replaced by more efficient automated systems.
Going into the future, the author also talks about two accelerating technologies that will highly impact construction and transportation, two industries that generate millions of jobs.
For quite some time now, the construction of suburban homes in the United States has highly consisted of cookie-cutter neighborhoods and apartment homes where prefabricated materials and economies of scale have brought the costs down for developers.
Add the advancement of 3D printing technology to the equation, and you'll clearly see how the repetitive construction model of tract housing could someday be the job of 3D construction printers. If so, millions of construction workers will be left unemployed.
As far as the auto industry goes, self-driving cars have already proven their incredible benefits and its future impact on the elimination of jobs is imminent. Those who drive for a living, like taxi and delivery drivers, will be the first to feel the effects.
But not only there, if less people own cars, and more people use self-driving cars in the future for their transportation needs, thousands of businesses that rely on maintenance, fueling, insurance, parking, and so on will evaporate, and so will many jobs. Robotic cars will be centralized, maintained, and operated from their company facility.
What about consumers?
With the massive elimination of jobs, there is one very big economic concern. If millions of people are out of jobs, who will consume all the goods produced by technology?
What good is it to make tons of products that no one will be able to buy? We can't forget that workers are also consumers, while machines are not.
So how do we ensure the prosperity in a mass-market economy so that the workers who are being replaced by machines continue to consume and participate in the economy?
Certainly, stopping technological progress is not a realistic solution.
The author points out that the most effective solution to protect the economy from a jobless future, will be through the distribution of purchasing power among consumers in the form of a guaranteed basic income.
Embraced by cross-party economists and intellectuals, this guaranteed income (also referred to as a "citizen's dividend") will provide a safety net while allowing everyone to participate in the market. It will also help alleviate poverty and reduce income inequality.
But to secure an optimistic scenario from these economic challenges, lawmakers today should be negotiating mechanisms to guarantee such prosperity into the future.
In such divisive times, will this imperative subject be the one that finally gets politicians working together?
The reality is clear and alarming, there is a continuous declining labor participation. A reverse shift from this disruption is highly unlikely, and more jobs will be dissolved than those being created.
Those who are more entrepreneurial and innovative will have greater chances to thrive.
"Rise of the Robots" by Martin Ford is available on Amazon.