Creating a positive impact, making people think, learn, and discover new and different ways of seeing things are some of the reasons I love documentary filmmaking. I had the opportunity to direct and produce the following projects.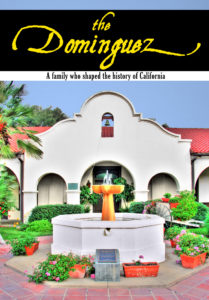 The Dominguez, A Family Who Shaped the History of California was my first feature-length documentary. Released in 2010, The Dominguez reveals the powerful story of an influential family who has been part of the most important chapters in the history of Los Angeles and California since 1784; a family whose legacy remains strong to this day. Dynamic and full of rich historical facts, this documentary combines never-before-seen interviews with historians, community leaders and Dominguez family descendants. It premiered on PBS Los Angeles.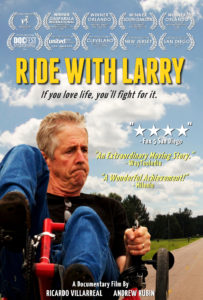 Ride with Larry is one of the most rewarding projects I have worked on. This very inspiring Award-Winning documentary film tells the story of Larry Smith, a former police captain, now small-town baker, who suffers with advanced Parkinson's and plans to do one last big thing before is too late: bike across his state of South Dakota to show the power of keeping your body active and mind positive, proving that sometimes the best cure is living life to the fullest. The documentary also covers the controversial topic of medical marijuana.
Released in the Fall of 2013, Ride with Larry has had a very positive impact on thousands of people all over the world, and has successfully brought to the table the debate regarding the legalization of medical marijuana in many states in the United States and countries abroad.