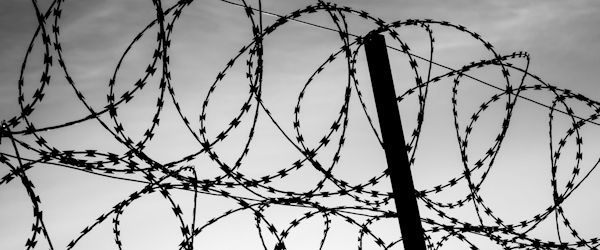 Sinclair Lewis' dystopian political novel It Can't Happen Here was written in 1935, but it regained popularity and relevance lately due to the unavoidable parallels of the story with the current state of political affairs in the United States under a Trump presidency.
Lewis, the first American to win a Nobel Prize in Literature, wrote this masterpiece warning us about the rise of totalitarian regimes in free nations, and how they can destroy the foundations of freedom and democracy when they exert obstructions of checks and balances, when there is suppression of the press, and when government focuses more on military power than in the advancement of science and education.
Not only that, but there are also warnings about having an ignorant population of political zealots who easily fall prey to the false rhetoric conducted by the antagonist character in the novel, Buzz Windrip, a populist candidate who wins the presidential election in the United States.
Similar to Trump, Buzz Windrip's political strategies to escalate his agenda involve inciting fear among his followers, shutting down opponents, and fabricating conspiracies for personal gain and power, while dividing the country.
The author describes Windrip in a way that sounds like a description of Trump: "(Windrip) was vulgar, almost illiterate, a public liar easily detected, and his 'ideas' almost idiotic…" Early in the story, there is even a mention on how Windrip, the presidential candidate, wants to "make America prosperous again."
And while the parallel between Trump and Windrip is quite unequivocal, let me remind you again Sinclair Lewis wrote this novel in 1935, eleven years before Trump was born.
But the magnificence of this cautionary tale is universally applicable to even moderate politicians who have utilized totalitarian practices against their population.
Surely, the novel It Can't Happen Here reminds us of Trump today. However, the George W. Bush administration also comes to mind when we discover a reference in the story on how Americans in the 1930's, during the war hysteria against Germany, started calling sauerkraut "Liberty Cabbage." Pretty much the same level of stupidity as when many Americans in 2003 started calling French fries "Freedom Fries" after France voted against the Iraq War at the UN Security Council.
Just like Buzz Windrip in the novel, Trump publicly mentioned he would fight the banks and the powers of Wall Street. But once he got into power, he has given banks power and influence in his cabinet, hired Steve Mnuchin (a former bank executive) as his Secretary of the Treasury, and, among other things, repealed consumer arbitration rule in favor of banks.
As far as other key people, I believe an obvious comparison in the story is that of character Lee Sarason and Steve Bannon. Sarason was the right-hand man of President Windrip, and was also invited to work with him having been the managing editor of a popular newspaper, where he was "building up" Buzz Windrip for years before his nomination as President.
It's also inevitable thinking about Melania Trump when the author mentions that "no potential dictator ought ever to have a visible wife." Buzz Windrip did have a wife, but she was not noticeable. In fact, she didn't even live in Washington. Compared to previous First Ladies, Melania Trump's lack of involvement is quite notorious.
The political philosophy of Buzz Windrip is described in his "Fifteen Points of Victory for the Forgotten Men" and incorporates fascist and confederate ideas, prevalent in today's Alt-Right movement. Just to list five examples of this platform created to please his base, we have the following:
All persons are guaranteed absolute freedom of religious worship, provided, however, that no atheist, agnostic, nor any Jew who shall refuse allegiance to the New Testament, nor any person who refuses to take the Pledge of the Flag, shall be permitted to hold any public office or to practice as a teacher, professor, lawyer, judge, or as a physician.
The Government will decide which Labor Unions will stay and they will have the power of decision in all labor disputes.
The size of the military, armaments, and naval establishments shall be consistently increased.
African-Americans shall be prohibited from voting, holding public office, practicing law, medicine, or teaching in any class above the grade of grammar school.
All women employed shall be assisted to return to their incomparably sacred duties as home-makers and as mothers of strong citizens.
The above points sound horrific indeed, but the scary thing is many in the far-right today will have no problem with any of those concepts.
Another resemblance of Windrip with Trump is shown on Buzz Windrip's eagerness of having business dealings with… Russia! And similar to Trump's "America First" catch phrase, Buzz Windrip is anti-trade and wants every single thing the country needs to be produced at home.
The exertion of a Corporate State in the novel dramatically impacts education as well, where the authoritarian government does its part to get rid of any intellectualism, "dangerous thinkers," literature, and science .
Funny thing is, one of the Corpo universities in the novel was named Windrip University after the president. Yes, just like a Trump University, and a total scam as well.
Of course, Trump hasn't gone as far as executing people who discredit his administration or imprisoning journalists who cover him negatively (although he has retaliated against CNN publicly over their reporting and has referred to any news network not covering him favorably as "fake news").
Neither has Trump established labor camps and a paramilitary army at his service, nor has he made the liberal Supreme Court members resign and replaced them with his friends, among other draconian measures that Buzz Windrip does impose in the novel.
But Trump's authoritarian style, although at a smaller scale, is obvious. And as long as he remains in power, the threat against our democratic institutions is still there.
Extreme ideologies are hurting our country, and we must be smart in identifying and reducing divisive authoritarian groups in order to protect our freedoms.
As Doremus Jessup, the protagonist liberal journalist, observes: "the struggle today is not about Communism against Fascism, but tolerance against the bigotry that is preached equally by Communism and Fascism."
We have been forewarned and cannot take things for granted. Towards the end of the story, and without giving any spoilers, Doremus Jessup leaves us with a final thought:
"More and more, as I think about history, I am convinced that everything that is worthwhile in the world has been accomplished by the free, inquiring, critical spirit, and that preservation of this spirit is more important than any social system whatsoever. But the men of ritual and the men of barbarism are capable of shutting up the men of science and of silencing them forever."